Medicaid fraud costs amount to millions of dollars each year, channeling valuable funds away from legitimate health care services to those who are truly in need. In 2014, 107 healthcare providers were arrested in several cities and charged with stealing about $452 million in funds. Although Medicaid fraud is commonly committed by providers, many recipients engage in this malpractice as well. In 2010, 94 people were arrested for filing false claims through Medicare and Medicaid, accumulating $251 million in fraudulent claims. But these are just a fraction of the damages incurred annually. Other examples of Medicaid fraud by recipients may include loaning Medicaid ID cards to others (falsifying identity), changing, duplicating, or falsifying prescriptions, using more than one Medicaid ID card, or obtaining supplies from Medicaid with the intention of selling them for profit to others, and unfortunately these incidents can occur anywhere.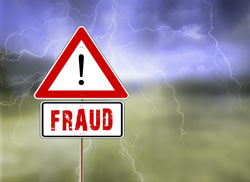 In January of 2018, a wealthy Queens woman was charged with Medicaid fraud, and pleaded guilty to all charges approximately half a year later. It is estimated that by falsifying her family's income on Medicaid applications, she was able to accumulate over $67,000 in Medicaid benefits between January 2012 and December 2015.
Galit Levi is an Israeli-American resident of Hollis Hills. The 37 year-old lives with her husband and four children.
Levi and her family were approved for assistance after she filed Medicaid applications which reported her husband's monthly salary as a mere $1,750, an amount that landed her family well below the poverty line. In addition, she claimed that she was unemployed, and that her family lived in a one-bedroom basement apartment with total household expenses amounting to $650 per month. She also failed to disclose the fact that she was renting real estate in Flushing, Queens.
A review of the couple's bank records revealed that they had deposits from 2012-2016 exceeding $1.3 million. Moreover, the defendant's true household annual income comprised between $200,000 and $225,000 during the time period in question. Her husband, Assaf Moshe, is a co-owner of Kings Development Group LLC, a real estate development and holdings company. Last year, two companies and 11 individuals, including Moshe, were indicted by the Queens District Attorney on charges related to an alleged real estate theft scheme. The charges included defrauding and stealing homes from vulnerable homeowners throughout New York City. However, Levi was not accused of criminal involvement with her husband's company.
According to the Queens District Attorney's Office, Levi was charged with second-degree grand larceny, second-degree welfare fraud, and first-degree falsification of business records. She was brought to court before Judge Karen Gopee, who posted bail at $5,000, and ordered Levi to give up her US and Israeli passports. At the time, she faced up to 15 years in prison, and was scheduled to re-appear in court in February.
In June of 2018, Levi pleaded guilty to fifth-degree welfare fraud. She paid $67,000 in reparations to the New York City Human Resources Administration as part of the plea, and faces a $1,000 fine.
Levi's case is not a rare one, but fortunately, such dilemmas can be prevented. The obvious way to avoid being accused of Medicaid fraud is to truthfully report all household incomes and circumstances, as well as protect your personal information and use all Medicaid services responsibly and exclusively for legal purposes. Medicaid fraud penalties can range from fines, to restitution, to prison sentences. If you are found guilty of Medicaid fraud, you may be disqualified from Medicaid coverage. The Federal government may even confiscate some of your assets in order to make up for the funds you've extracted. Needless to say, Medicaid fraud is not a matter to be taken lightly. It can take a heavy toll on your financial life through lengthy and expensive investigations and court hearings, and can tarnish your professional image for years to come.