If you are facing a medicaid fraud investigation in NYC, don't panic. Our office has almost twenty years of experience successfully handling medicaid fraud cases for providers and recipients. There is a multitude of ways to protect yourself. Working with our firm, you will work directly with our Principal attorney and your case will be based on a well thought out strategy and plan.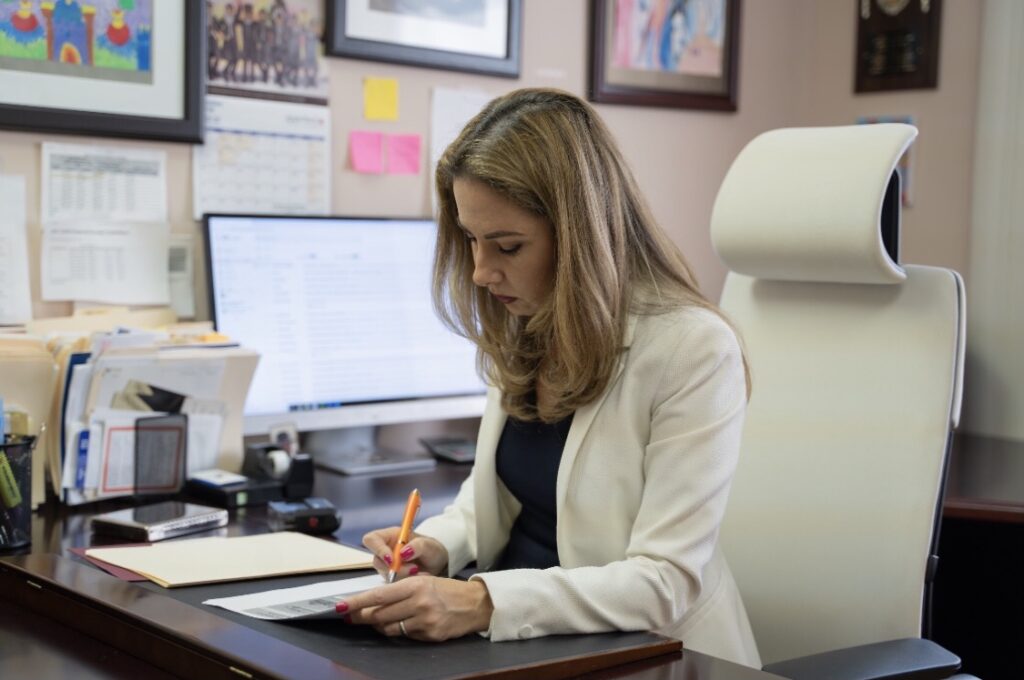 #1 on Yelp's list of best Medicaid Fraud Attorneys in NY
What We Can Do For Your Medicaid Fraud Case in New York:
Evaluate the case and your eligibility status
Achieve an administrative resolution for your case
Protect and represent you in your Medicaid Fraud investigation case
Act as a mediator between you and the city attorney instead of an HR investigator
Plead for hearings and negotiate for smaller restitution payment
Get prompt, reliable legal assistance when you call now.
Over 150 top ratings by our local Clients – no other firm has our accolades
Immediate expert help from our in-house medicaid fraud attorneys
Almost 20 years of experience dealing with Medicaid Fraud cases and HRA letters everyday
We are well versed in the legal strategies needed for you to succeed
Work directly with our Principal Attorney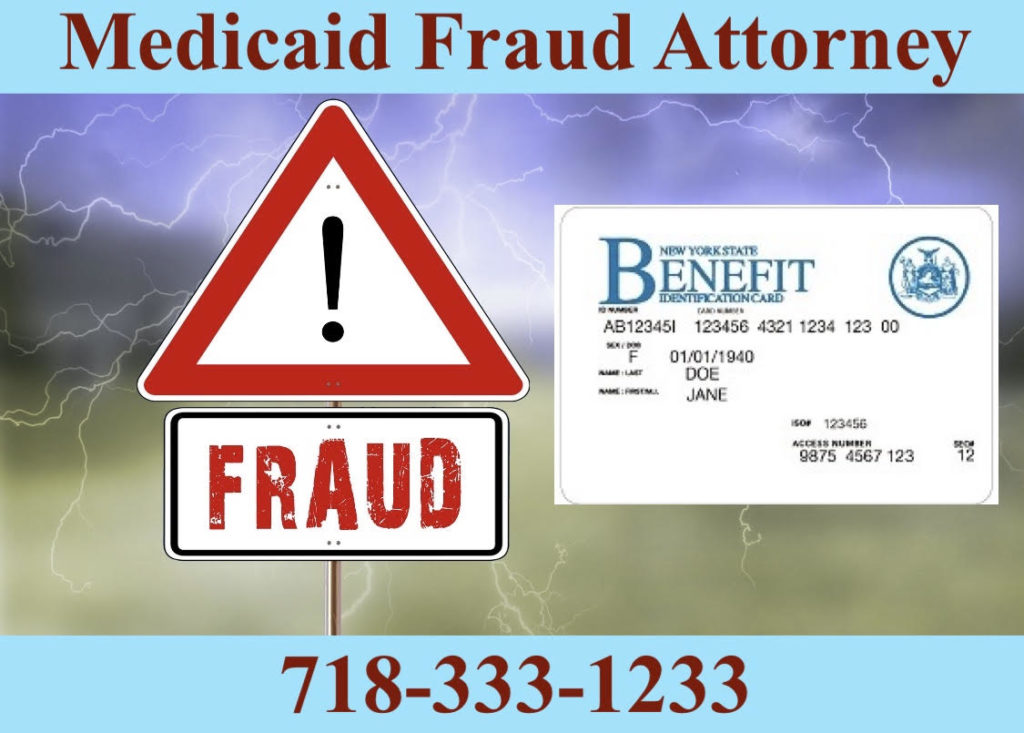 What is Medicaid Fraud?
Medicaid fraud refers to any intentional act of deception or misrepresentation by an individual who is receiving Medicaid benefits. This can include lying about income, assets, or other eligibility requirements in order to obtain benefits or receiving Medicaid benefits while also receiving benefits from another source, such as workers' compensation or private insurance. Medicaid fraud is a serious offense and can result in legal and financial penalties, including fines, imprisonment, and loss of Medicaid benefits.
What is Medicaid Fraud for Providers?
Medicaid Fraud for providers constitutes billing for services not provided, performing unnecessary tests, providing patients with unnecessary referrals, and charging separately for services usually offered at a packaged rate.
What is Medicaid Fraud by the Recipient?
Medicaid Fraud by the recipient is mainly due to not disclosing correct income, providing incorrect information about your residential address, and receiving Medicaid benefits illegally. If you received a letter from NYC HRA stating that your eligibility for Medicaid health insurance is under review, you are being investigated for Medicaid Fraud.
The NY Food Stamp HRA Investigation sent me a letter regarding my SNAP Benefits, what should I do?
If you have recently received a letter regarding your SNAP Benefits from the NY Food Stamp HRA investigation, the letter should have come from 375 Pearl Steeet, 22nd floor, NY, NY. The letter will contain a request for you to come in so you can prove that the details you provided on your SNAP benefits application are correct. This will include your address, income, and will verify that you didn't make any cash bank deposits.
You will also be required to verify that you don't own any properties aside from personal residence and that you listed ALL the members of your household on your application including a significant other – even if you are not legally married and even if they are not the parents of your kids.
Failure to respond to such a notice like the HRA Medicaid fraud investigation letter will cause your case to be sent to the District Attorney's office for further investigation. This can lead to both charges and possible arrest.
It is important to never go to HRA SNAP benefits investigation office without your attorney in attendance to the meeting since everything that you say will be used in the case against you.
I received a letter from HRA Medicaid Fraud Investigations, Bureau of Fraud Investigations (BFI), what should I do?
If you received the HRA investigation letter do not consider going there by yourself. Remember that anything you may disclose during the meeting can be used by the investigator against you. When investigators call you in for an interview, they already assume that you have committed Medicaid Fraud. Seek the help of an experienced HRA Fraud Investigation Attorney who will represent you in your Medicaid Fraud investigation case and will take the burden off of your shoulders. Call the Law Office of Inna Fershteyn right away (718) 333-1233 before speaking with investigators. We may be able to obtain an administrative resolution for your Medicaid Fraud investigation case before it is referred to the District Attorney's office.
Why was I picked for Medicaid Fraud in NYC?
Whether you are in Manhattan or any of the 5 Boroughs, most Medicaid Fraud cases in NYC are flagged because of the recipients' failure to disclose the full household income on their application/recertification or failure to update the agency about the increase in income. There are many different databases available to investigations where they can obtain information regarding the Medicaid recipient's income, household structure, and other evidence. If the information you provided on your application/recertification does not match the information listed in those databases, you will become a target of Medicaid Fraud Investigation.
What can be the outcome of this Medicaid Fraud Investigation?
If you are investigated for Medicaid Fraud, you can face a number of legal consequences including:
Monetary fines, penalties, and restitution orders
Disqualification from receiving Medicaid benefits
Civil judgments and liens on any real property you own
Garnishment of your wages
Criminal prosecutions and a possible prison sentence
Suspension or loss of professional licenses
Exclusion from participating in Medicaid as a provider
Depending on your immigration status, you could be deported.
6 Common Medicaid Fraud Schemes by Healthcare Providers
Whether it's accidental or intentional, it is easy for healthcare providers to engage in common healthcare fraud schemes. Below are some common Medicaid fraud schemes.
1. BILLING FOR NON-RENDERED SERVICES
In many cases, healthcare providers, bill for services that were never provided and the corresponding patient files have no evidence or information regarding  such documented services. Healthcare providers often provide excuses, but these excuses do not help their case.
2. INCORRECT RECORDING OF PROCEDURES
In this healthcare scheme, healthcare providers list an incorrect diagnosis or procedure that was performed on a patient. This may include admitting patients for unnecessary hospitalizations.
3. UNNECESSARY ISSUANCE OF PRESCRIPTION DRUGS
Patients are sometimes given prescribed medication for reasons beyond the physician's intentions. Similarly, some physicians issue prescription drugs for patients for their personal gain.
4. OVERUTILIZATION OF SERVICES
This typically involves billing for services that are not necessary to perform at all. This may include unnecessary blood tests or physical examinations that the patient receives despite having overall good health.
5. MISREPRESENTING DATES OF SERVICE
Healthcare providers may try to make more money by documenting the same patient on two different days. This may happen since each office visit to the physician is considered a separate billable service.
6. CORRUPTION
Providers have been known to receive money for referrals. Consequently, many physicians have abused this power through referring patients to unnecessary services such as MRIs or X-rays
Always work with a qualified NYC medicaid fraud attorney. Our law firm can help you to avoid such harsh consequences and minimize the restitutions payments.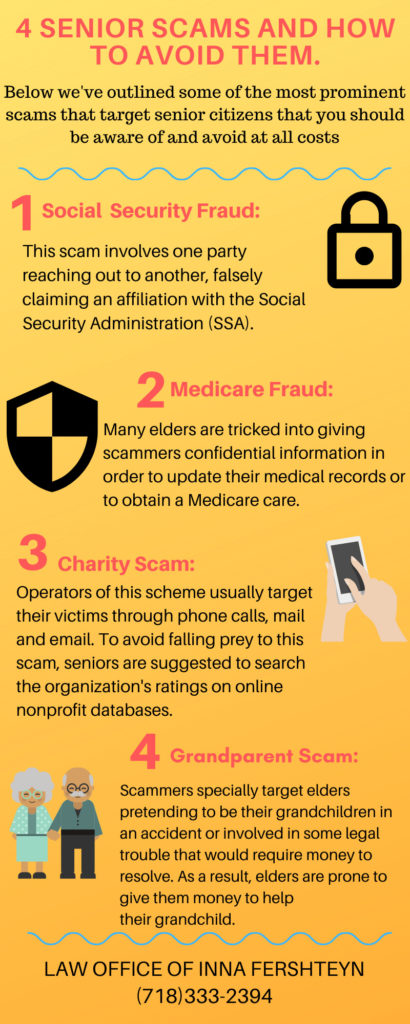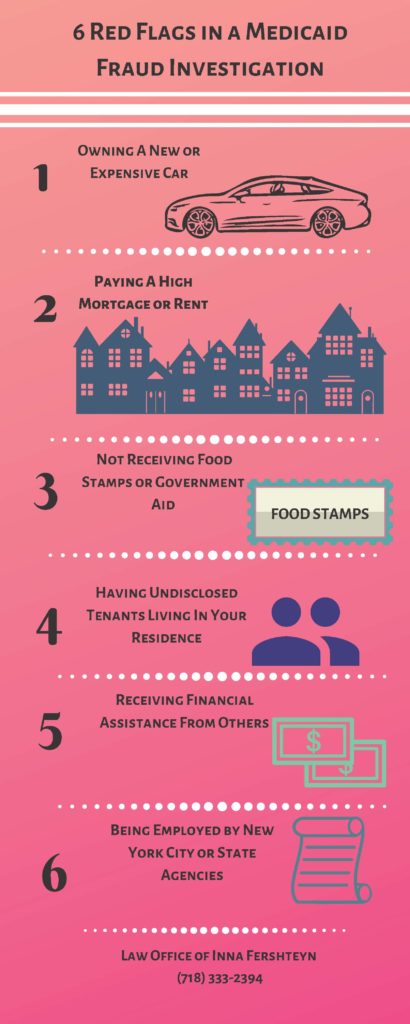 We want to help you address your legal needs.
(718) 333-1233
1517 Voorhies Ave Suite 402
Brooklyn, NY 11235
Important Addresses:
SNAP Fraud Investigation Appointments
250 Church Street
New York, NY 10013
Medicaid HRA Fraud
151 West Broadway 7th floor
New York, NY 10013
Medicaid HRA fraud
243 Schermerhorn St, 5th floor
Brooklyn, NY 11201