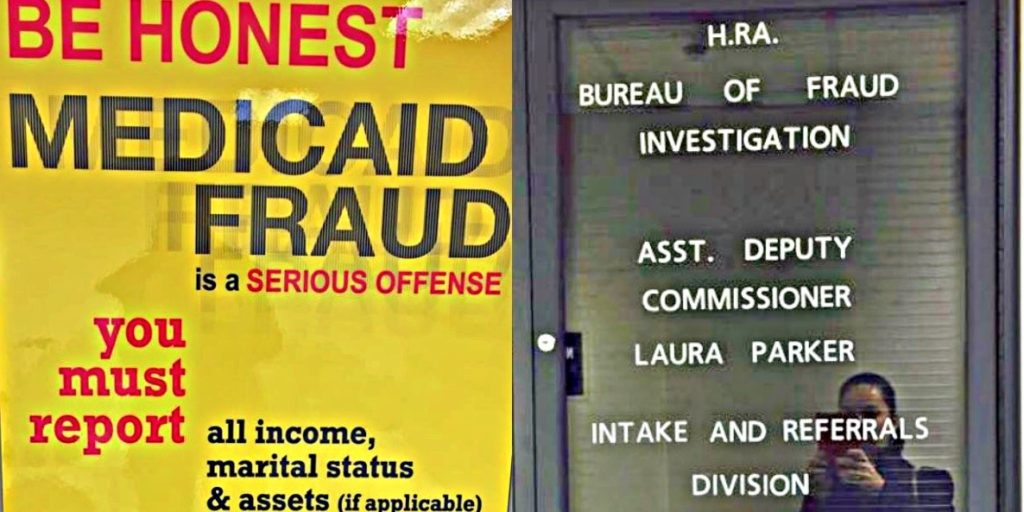 Steps Leading Up to the HRA Investigation Process
The HRA investigation process can be quite overwhelming especially for Medicaid recipients who don't understand the process. Firstly, he or she's case will be targeted by Medicaid fraud investigators with the HRA. The Medicaid recipient's employer will then receive a payroll inquiry that requests certified copies of the individual's payroll records.
Using this obtained information, the HRA will conduct a field visit to the Medicaid recipient's home, workplace, and other locations that might generate leads in the fraud investigation. The HRA investigators will then look over all income and assets owned at the time of the individual's application. This would include letters regarding rent from the landlord, letters from payroll, documents regarding pay rate, and letters of support from family members. The HRA investigators will then retrieve any financial records such as bank statements and credit card statements. Next, the fraud investigators will conduct a full NY record check for any businesses, cars, real estate records, and licenses. The fraud investigators will use all this obtained information to create a detailed claim report that states the benefits used since the beginning of the initial claim period.
Your Involvement with the HRA Investigator
With this detail claim report, the HRA will mail a Medicaid fraud letter with an interview date and time. During the initial meeting and subsequent visits, the information you provide can lead to further evidence against you without a Medicaid fraud attorney. Therefore having a Medicaid fraud attorney can influence the outcome of your case such as whether you will have a low settlement, face prosecution, or win your case.
6 Things to Know About the HRA Investigation
The Medicaid Fraud letter is not a court order from a judge or a document stating a hearing. The letter is used to request a meeting so that further information can be provided.
A Medicaid recipient's benefits cannot be stopped just because he or she is under Medicaid fraud investigation. It will not change his or her circumstances unless the HRA has proven that the Medicaid recipient has committed a crime.
Although there are various reasons as to why a Medicaid recipient may receive a Medicaid fraud target letter, it does not mean that he or she has committed a crime. Sometimes there just might be missing information or documents. In the case that you have committed fraud, HRA may not necessarily want you prosecuted.
Medicaid rules and regulations are constantly changing year to year. In many cases, a Medicaid recipient may be entitled to benefits during the claim period and their information just required a thorough calculation and some legal expertise. This is because the HRA investigator do not go through the process to determine your eligibility for each month. In many cases, you may only be ineligible for Medicaid for a few weeks or months. This will greatly influence the amount of your claim.
An investigator's speculation is not equivalent to definitive proof. This means that even if an investigator believes that you falsified information, it does not qualify as actual evidence. In order for the investigator to create a successful case, they must prove actual elements of fraud.
During the Medicaid recipient's investigation, he or she has the right to a Medicaid fraud attorney for every step of the process. This Medicaid fraud attorney will analyze his or her documents, determine his or her Medicaid eligibility, and fight the case. This may involve winning the case or fighting for the lowest settlement possible. With his or her attorney's help, a Medicaid recipient doesn't even need to speak to the Medicaid fraud investigator.
Helping Your Medicaid Fraud Case
In order to succeed in your Medicaid fraud case, it's important to have a professional Medicaid fraud attorney who can properly identify your legal needs and understand your situation. If you need assistance in defending your case about Medicaid fraud, please contact Attorney Inna Fershteyn today. Attorney Inna Fershteyn has over 18 years of professional experience and is compassionate about her clients' cases. For a Medicaid fraud consultation, call us today at (718) 333-2395.
For more information regarding the HRA Medicaid Fraud investigator, please refer to our article, Should I Speak to My Medicaid Fraud Investigator?