As our loved ones get older, they often need more attention around the clock. It becomes harder to cook, clean, walk, and complete other daily tasks. Sometimes, families hire home attendants. However, some families are afraid to hire a stranger to come home and take care of their loved one. Some fear they may be taken advantage of or unable to adjust and trust a completely new person at such an old age. In 2000, Medicaid introduced the Consumer Directed Personal Assistance Program, or CDPAP,  under which families have the option to designate a family member who will care for the elderly individual. If this situation pertains to you, keep reading to gain a better understanding of whether you fit the requirements to apply.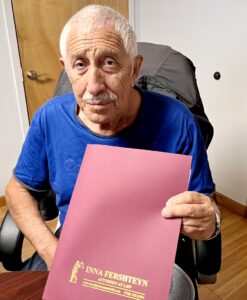 What is CDPAP?
Over the years, people have recognized the importance of care for elderly people, those with disabilities, and physical limitations or chronic illnesses. The CDPAP program provides an opportunity for family members to remain at home and care for their loved ones while receiving an hourly wage. Most importantly, this allows eligible individuals to personally select their home care aide rather than being provided one by Medicaid. However, these home attendants may only provide aid with basic daily tasks including walking, cooking, light cleaning, etc. They are not qualified or permitted to administer medication. Lastly, the caretaker can only be paid for 60 hours a week, but is eligible to apply for overtime. 
How do I know if I am eligible for CDPAP?
Like other programs, CDPAP has requirements that an individual must meet before being able to hire a family member as a paid home attendant. Primarily, it is required for the individual to be a recipient of Medicaid. Additionally, you must be able to prove that it is necessary to have a home attendant or aid to help you complete daily tasks or that you need assistance. You must be able to prove that you are able to hire, train and direct your attendant, or have another designated representative act on their behalf.
Requirements for the individual who is applying to be a home attendant include ensuring that you are legally allowed to work, proof of citizenship, and proof that a patient would be interested in hiring you as a home attendant. A completed Personal Assistant application package as well as a physical exam are also required to qualify for this program. 
How can I apply for CDPAP?
Contact the Medicaid office-

Contacting the Medicaid office can tell you about the CDPAP options available in your state.

Assess your eligibility-

Ensure that you are eligible for CDPAP by assessing the criteria and providing documentation to prove your financial and physical status.

Physical exams-

To qualify for the program, you must undergo physical exams done by a nurse to determine your needs and the extent of care needed.

Complete applications

- Obtain and fill out applications and the necessary forms. Documents include a DOH, or a physician's order, and a PCP transfer form which will be completed by your physician.

Select your assistant-

Choose the individual you would want to provide your everyday care and assistance. It is crucial to ensure that they meet the program's requirements.

Submit the documentation-

Submit the proper documentation to Medicaid and ensure that your caregivers information is included. 

Assessment and approval-

Once you have submitted the proper documentation, the Medicaid office will assess your application and provide you with more information if approved.
How can an attorney help during this process?
An attorney experienced in Medicaid and disability law can provide invaluable assistance. A knowledgeable attorney will explain how CDPAP can assist with explanation of what the program entails, eligibility requirements, legal implications and can assist in making informed decisions. A Medicaid attorney can also assist in completing the application forms for the program, ensuring that all forms are completed properly and that all information is provided. If, in any case, your CDPAP application is denied, an attorney can act as your advocate to appeal this decision. With an attorney's expertise, you can present a compelling case to increase your chances of approval. Additionally, an attorney can assist you with a long term care plan including the planning of your estate and healthcare proxies as well as other legal considerations.
Finding proper care for your loved ones can be challenging and stressful. It can be incredibly beneficial for individuals to consult with an attorney knowledgeable in medicaid and disability law in order to make this process less stressful and provide an easy transition for your family. If you are interested in applying for CDPAP or have recently been denied from the program, please contact Inna Fershteyn, Medicaid Fraud Attorney, at (718) 333–1233