As of June 2018, Medicaid provides health coverage to over 66.9 million people around the country. This includes but is not limited to: eligible low-income adults, children, pregnant women, elders, and people with disabilities. Medicaid is administered by each state individually but is funded jointly by both each state and the federal government.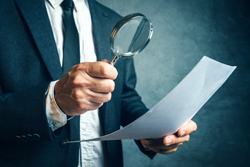 What Are Some Examples of Fraud to Look Out For?
As with any public program, certain individuals always seek to game the system for personal gain. Medicaid fraud can take many forms. For example, sharing your Medicaid ID card with anybody other than yourself is considered fraud as this will likely allow them to obtain medical services that they are not entitled to. This also applies to altering or duplicating a Medicaid ID card in order to sell or use it for the same purpose.
Making adjustments to medical prescriptions or providing false information in order to qualify for Medicaid are just some of the ways a beneficiary could commit Medicaid fraud.  However, it's not just recipients of this Healthcare who can be at fault. Providers (such as physicians, pharmacists, beneficiaries, medical equipment companies, etc.) can and often are found guilty of defrauding the program
This may be due to intentional billing for unnecessary medical services/items, or billing for services/items not provided. A provider can also be guilty of writing unnecessary prescriptions, or altering prescriptions, to obtain drugs for personal use or in order to sell them. These are only some examples of the many ways through which Medicaid providers may attempt to abuse the system.
How Do I Report Suspected Cases of Fraud?
To sum up, Medicaid fraud has become increasingly common in news headline it is therefore extremely important to report suspected cases as soon as you are made aware of them. To do so, you can call the Bureau of Fraud Investigation (BFI) at (718) 722-8001 or fill out an online report on the NYC.gov website. Additionally, you can visit the BFI at 250 Church Street, 3rd Floor, Manhattan. It's helpful to submit as much information as possible. Helpful evidence may include:
Name of Medicaid client
Client's Medicaid card number
Name of doctor, hospital, or other healthcare provider
Date of service
Amount of money Medicaid approved and/or paid; and
A description of the acts that you suspect involve fraud