While 2022 may be months away, it is extremely important that individuals looking to qualify for Medicaid or currently covered by Medicaid are aware of the new Medicaid Look Back Period several months in advance. The new Look Back Period was first scheduled to take effect in October 2020, and after several push backs is finally scheduled to take effect on January 1, 2022. The delay allows local Medicaid programs to train staff in preparation for this pivotal change. Additionally, the 2020 Families First Coronavirus Act prohibits states from reducing eligibility for Medicaid during the pandemic.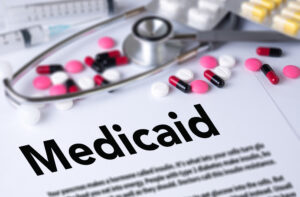 Changes in the Look Back Period
The new period is applicable to applications filed after January 1, 2022. As a result, transfers made on or after October 1, 2020 will be considered when an individual files for Medicaid. Any application that is received after the date of change will be required to submit 14 months of financial records, beginning October 2020. Applications filed in the following months will always have to submit financial records dating all the way back to October 2020. For example, if submitted in January 2023, the applicant will have to submit records for the past 26 months. 

Applicants will be required to submit a Department of Health medical form. A licensed doctor will have to indicate their belief that the applicant meets the medical requirements needed to qualify for homecare.  This requirement is especially important because the DOH indicates that a transfer penalty can be activated in the month that an applicant is both financially and physically eligible for Medicaid home assistance. A transfer penalty is incurred during the timeframe that an applicant fails to comply with the Look Back Period. When the penalty's duration ceases, an individual can then reapply for Medicaid. 

The Department of Health allows for an exception to the transfer penalty if the applicant's circumstances fall under the definition of "undue hardship." Denial of home assistance falls under this definition. However, this definition does not extend to community-based eligibility.
Calculating the Look Back Period
Previously, an applicant was required to provide financial records from the last three years. Additionally, transfers to a trust were subject to a five-year Look Back Period. This time period would then be reviewed by a local court to determine whether any asset transfers were made as gifts with the goal of qualifying for Medicaid. After the changes become effective in 2022, the Look Back Period for transfers of assets will be extended. Moving forward, the Look Back Period will be 60 months for all transfers.
Exceptions to the Transfer Penalty
Transfer of a Home to:
Spouse

Child under the age of 21 of legally blind/disabled of any age

Caretaker Adult child that resided in the applicant's home for at least two years and can prove that their care allowed the applicant to reside at home rather than a medical facility
Transfer of Property Other Than a Home to:
Spouse

Individual's child who is legally blind/disabled

A trust established for the benefit of an individual under 65 years old who is disabled

Transfer of an asset that does not accumulate a penalty

Assets were transferred for a reason other than to qualify for Medicaid nursing home costs 
Applying for Medicaid is an elongated process that requires submission of various financial and medical records. If you are an individual looking to apply for Medicaid in 2022, it is crucial that you are aware of the changes to the Look Back Period that will take effect on January 1, 2022. It is best to consult an experienced elder law attorney who is always up to date with changes in Medicaid qualifications as soon as these changes become available to the public. For all of your Medicaid planning needs, please contact a medicaid attorney at the Law Office of Inna Fershteyn at (718) 333–1233.