Health care fraud is a serious crime with costly consequences. It can be committed by medical providers, patients, and others who intentionally deceive the health care system to receive unlawful benefits and payments. It affects everyone and has extremely detrimental impacts on society, from raising health insurance premiums and exposing individuals to unnecessary medical procedures to increasing taxes for businesses.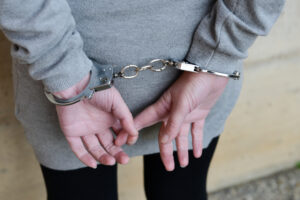 The Attorney for the United States, Ilan T. Graff, acting under authority conferred by 28 U.S.C. 515, announced that cardiologist Asim Hameedi was sentenced to 20 months in prison for orchestrating a large-scale healthcare fraud operation between 2003 and 2015. Hameedi operated City Medical Associates ("CMA"), a medical clinic in Queens, New York, through which he engaged in a fraud scheme that included, among other things, fraudulent reimbursement claims and misleading representations to insurers about medical tests and procedures. Previously, Hameedi pleaded guilty to conspiracy to commit health care fraud before the U.S. District Judge John G. Koeltl, who imposed Hameedi's sentence.
Mr. Graff emphasized that physicians and medical clinics should be focusing on the well-being of their patients instead of defrauding Medicare, Medicaid, and insurance companies for personal gain. 
CMA is a cardiology and neurology clinic based in Bayside, Queens that conducted a multifaceted scheme spanning approximately 12 years and involving millions of dollars in falsified claims. Asim Hameedi was the president and owner of CMA who was responsible for leading the scheme along with various co-conspirators and several codefendants.
Hameedi's health care fraud scheme included, among other things (1) making false representations to insurance providers about patients' symptoms in order to obtain preauthorization for medical tests and procedures; (2) backdating bills to give the false impression that medical procedures were not performed until after CMA received "pre"-authorization from an insurer; (3) submitting false claims to insurers for parts of tests that were not performed, as well as for drug items that were not used or provided; (4) avoiding insurer scrutiny for the large volume of claims that CMA submitted by falsely representing that several doctors – who did not work at CMA – had purportedly ordered or performed tests or procedures there; (5) committing HIPAA violations by accessing, without authority, electronic health data of patients at a certain hospital on Long Island, New York in order to select individuals for CMA recruitment.
HAMEEDI, 50, of New York, New York, was also sentenced to two years of supervised release, $554,331 in restitution, and a $100,000 fine in addition to his jail sentence.
To learn more about how to comply with federal healthcare laws or if you have any questions regarding other fraud and abuse laws please contact the best New York Medicaid Fraud Attorney at the Law Office of Inna Fershteyn at (718) 333-1233.