If the HRA Bureau of Fraud Investigation has sent you or a family member a letter regarding Medicaid fraud, be sure to address such information with precaution. It is important to not ignore such letters, considering criminal and civil charges may arise from doing so.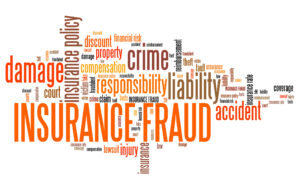 The wisest approach is to seek legal assistance from an entrusted and well-trained Medicaid fraud lawyer. An experienced lawyer already has thorough knowledge of how to govern Medicaid benefits, and will negotiate with Medicaid investigators on your behalf. Ultimately, the goal is to avoid the possibility of interrogation and self–incrimination after an individual receives this letter.
A skillful Medicaid fraud attorney conducts the inquiry in a methodical manner. Before reaching a decision, they take crucial measures to ensure that the investigators follow the necessary qualifying criteria and regulations.  As the legal case proceeds, the attorney pays explicit attention to security against felony criminal accusations.
Anything You Say to the Medicaid Fraud Investigator Will Be Used Against You
If you choose against consulting with a Medicaid fraud lawyer, you must attend an "interview" specified on the investigation letter. If you are unable to attend for whatever reason, please call the number provided on your letter to reschedule. This interview serves as a resource for the investigator to construct a case going against you in regard to Medicaid fraud. The investigator will demand that you turn over your tax returns and other financial information if you attend the "interview." After that, they will make copies of the documents you provide them with for their reference. 
In a "interview" that might take an hour or more, they will ask you comprehensive questions. If the investigators decide to propose criminal charges, these notes will be forwarded directly to the District Attorney. It is important to note that you do not have to go to the interview alone. You hold the right to attorney accompaniment and/or other representatives in person or on the phone. If you don't have access to an attorney, a legal services or legal aid agency can provide you with free legal counsel.
When being interviewed, you may choose against answering all questions. The best approach is to consult with your attorney to avoid the risk of self–incrimination. Regardless of the interview's outcome, your Medicaid benefits will not be revoked. This will only occur if you choose to ignore the HRA's letter of accusation. Receiving a letter does not necessarily mean that an investigation against you has been initiated. Rather, it means it has already been thoroughly conducted and is close to an end. The investigator has a substantial quantity of records against you including but not limited to: 
If you are employed, the investigator may obtain access to your paychecks.

Where you live, who lives with you, and how much rent or mortgage you pay. 

If you have any licenses, own or lease a car, possess real estate, or operate a company.
Reasons You May Have Received An Investigation Letter
You failed to note if you received a raise or obtained a new job resulting in an increased income flow.

You failed to declare assets that generate income, such as real estate or a company you may own or partake in.

On your Medicaid application or re-certifications, you did not declare all of your income.

You failed to disclose money generated by a member in your household.

Despite the fact that you no longer reside in New York City, you continue to receive NYC health benefits.

Your job may provide health insurance, but you chose not to utilize it.
You should always consult an experienced and well qualified Medicaid fraud attorney before speaking with an investigator from the HRA Bureau of Fraud Investigation. This will increase your chances of a case settlement in your favor. If you are in need of a trusted Medicaid fraud attorney, please contact the Law Office of Inna Fershteyn at (718) 333-2394.