Unlicensed NJ Dentist Convicted In $2 Million Fraud Scheme
Luis Omar Vargas was employed at Dental Express Broadway located at 161st Street in Manhattan when he and two others were arrested in both New York and New Jersey on healthcare fraud charges.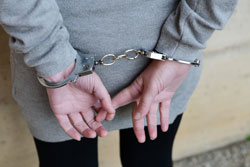 It turns out that Vargas had been working as an unlicensed dentist, and was involved in a scheme which allegedly bilked more than $2 million from Medicaid and other taxpayer-funded insurance providers over the course of roughly six years.
Patients on Medicaid or other government-funded insurance plans were "recruited" for Vargas to perform minor dental procedures on them. The patients were then paid $25 in cash for the visit. Afterward, Dental Express Broadway later billed the insurance companies for dental work that was never performed. There were even some instances where patients were instructed to send others who also received Medicaid.
This all ended when Vargas and his two accomplices were arrested in November of 2017. December 4th, 2018 Vargas was finally convicted of one count of health care fraud, one count of conspiracy to commit health care fraud, and one count of conspiracy to violate the Anti-Kickback Statute. In total, he faces a possible sentence of 25 years in prison. His sentencing is scheduled to take place on April 5th, 2019.
8 New York Therapists Arrested for Billing Fraud
In October 2018, a total of eight therapists were arrested on federal charges for allegedly billing services for developmentally disabled children that never happened. Two of the defendants were also public school teachers.
There were even some occurrences in which the therapists forged the names of the developmentally disabled children's parents/guardians on documentation. There were also other instances where the defendants claimed to have provided therapy sessions or other therapeutical services for the children at times when they themselves were not in New York. "One of the defendants, Lyubov Beylina, posted a vacation picture of herself holding an iguana in the Dominican Republic at the same time she supposedly performed therapy sessions for children, the criminal complaint said."
Through fraudulent billing practices, the therapists allegedly defrauded taxpayers of over $600,000 between 2012 and 2018. If convicted, the therapists can face up to ten years in prison.
South Carolina Healthcare Executives Plead Guilty to Medicaid Fraud
Two healthcare executives (Lisa Carol Raymond and Robert Paul Maglicic) were charged with defrauding the South Carolina Medicaid program through Southern Support Services, a provider in Florence, South Carolina. They both pleaded guilty to charges of conspiracy to commit healthcare fraud on December 7th, 2018. They falsified records to make it seem as though billings from Southern Support Services were legitimate. Over the course of two years, the South Carolina Medicaid program was billed fraudulently for more than $2 million in behavioral health services that were completely fabricated.