Medicaid is essential to many as it provides healthcare coverage to individuals who could not ordinarily afford steep private insurance rates. Low-income families, the elderly, and individuals with disabilities comprise the main enrollment group for Medicaid and Medicaid-associated programs. It is estimated that over 7 million New Yorkers rely on Medicaid, and with the unwinding of the COVID Public Health Emergency, there are big changes to come.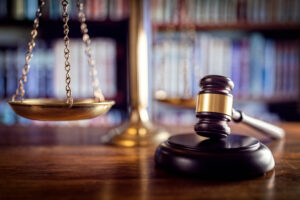 What changes are happening in 2023?
With the unwinding of COVID Public Health Emergency comes the resumption of the Medicaid Renewal Process, which was paused for three years due to the pandemic. Even if someone was no longer eligible, Medicaid could not be cut off during this period. If someone's income increased, Medicaid was automatically renewed without increasing the "spend-down", or adjusting for the difference between your income and the Medicaid limit
The annual Medicaid renewal process requires all Medicaid recipients to complete and send forms to their local Medicaid office, including documentation to verify their current income and assets. If one fails to submit the proper documentation in a timely manner, Medicaid can be discontinued. 
Starting in March 2023, those on Medicaid began receiving renewal packages. The first discontinuances of Medicaid are set to start in July 2023, meaning that those who are no longer eligible or have failed to respond to the renewal requests will be cut off from the program starting July 1, 2023. These individuals must be sent an advance notice stipulating their hearing rights 10 days in advance. The typical window to request a hearing is 10 days, and your Medicaid plan cannot be discontinued until after the hearing. The renewal process is set to take place over twelve months, so if you have not received a package yet, there is no cause for alarm. It is possible to renew your status online by creating an account and following the instructions on the official "Access HRA" website. 
Along with the discontinuance of Public Health Emergency waivers, there have been a few positive changes for Medicaid. First, the income and asset limits have increased for Medicaid users and the Medicare savings program, intended for those over 65 or disabled. The Medicaid income eligibility level has increased to 138% of the federal poverty level, as has eligibility for the Medicare savings program. In addition, undocumented immigrants over 65 are now qualified to receive full Medicaid coverage. These are simply a few of the many changes that have taken place with Medicaid in the post-COVID world, and it is important to stay updated with changes to the policies that may affect you and your loved ones.  
Are there still waivers available to me?
Due to the magnitude of the burden that the unwinding of COVID policies will place on individuals and the government, New York State has obtained waivers to alleviate some of the pressure. A few intended for those who are over 65, blind, or disabled are:
The No Resource Test for Renewals

- this waiver effectively eliminates the resource limit for eligible communities and ensures that one's coverage cannot be cut off even if their renewals show resources above the given limit. This is a one-time only applicable to renewals through May 2024. 

There are time-limited protections for those who don't return the renewal to the Medicaid Office, especially those who receive "SNAP" benefits

- it is expected that many people will have difficulties receiving or completing the renewal packages. Those who have moved and not updated their addresses with Medicaid will not be able to receive their Medicaid renewal packages becuase they will be sent to the old address. If individuals fail to return their packages but receive Supplemental Nutrition Assistance Program, or SNAP, benefits, their Medicaid coverage will automatically be renewed for a year. Later this year, systems will be in place where individuals with SNAP benefits will not be required to fill out renewal packages if their coverage will auto-renew. If one does not receive SNAP benefits but fails to return their renewal, Medicaid will give them a second chance by sending another before cutting off their coverage. 

Auto-Renewal for Those Whose Sole Income is Social Security

- this group will not even receive renewal packages, since Medicaid can evaluate their eligibility through social security. However, if you have other income such as retirement accounts, pensions, or other earned income, you must still return a renewal package. 

Medicaid Recipients Who Newly Enrolled in Medicare Since March 2020

- many individuals who enrolled in Medicare during the pandemic will have their coverage automatically renewed by the New York State of Health instead of having their case transferred to their local Medicaid office. Those who should double-check their coverage are individuals who use Medicaid care programs or have income above the Medicaid limit.

Fair Hearings

- During the unwinding period, "Aid Continuing" will be granted to individuals who request a hearing to contest their Medicaid coverage ending or being reduced. The typical window to request a hearing is within 10 days of receiving a notice of discontinuance. "Aid Continuing" means that Medicaid coverage cannot be reduced or discontinued before the hearing takes place and a decision is made.
Overall, there are many impending changes to New York's Medicaid program in 2023. It is important to stay up to date on all new Medicaid policies that could affect how much you pay for healthcare coverage. It is a very esoteric subject to breach, and many individuals can find themselves unintentionally at odds with the law if they do not carefully review their assets and eligibility. If you or a loved one has been accused of Medicare fraud, it is important to have a knowledgeable attorney by your side. To schedule a consultation please contact Inna Fershetyn, Medicaid Fraud Attorney at 718-333-1233.