Medicaid is a joint federal and state program that provides healthcare coverage to eligible low-income individuals and families who can not ordinarily afford private insurance or medical care. It plays a crucial role in providing millions of families with access to essential medical services that many would not survive without. Many factors including income, family size, and disability status play a role in determining Medicaid eligibility. Read on to better understand how you can determine your Medicaid eligibility and steps to apply for the program.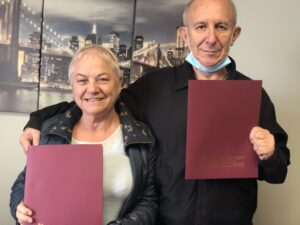 1. Confirm eligibility 
The New York State Department of Health determines Medicaid eligibility based on Modified Gross Income, or MAGI, Rules. Essentially, income is determined using the same rules as the IRS with some minor variations. Individuals who are members of MAGI eligible groups should apply for Medicaid with the New York State of Health. MAGI eligibility groups are as follows:
Adults 19-24 years old who are not eligible for Medicare

Children 1-18 years old

Infants

Pregnant individuals

Parents and Caretaker Relatives, who also may have Medicare 
Individuals who are part of non-MAGI eligibility groups should apply with their Local Department of Social Services or a Facilitated Enroller for the Aged, Blind, and Disabled. Below is a list of non-MAGI groups:
Those 65 and older who are not parents or caretaker relatives

Individuals who are blind or disabled and do not meet any of the MAGI eligibility group criteria, including those who seek immediate Personal Care Services or Consumer Directed Personal Assistance Services

Residents of Adult Home Run by LDSS, OMH, and Residential Care Centers or Community Centers

Those who are eligible for the Medicare Savings Program, COBRA, AIDS Health Insurance Program, or Medicaid Buy-in Program for Working People with Disabilities

Foster care youth and those who were formerly in foster care

Individuals screened for Presumptive Eligibility with a provider
In order to be eligible for Medicare you must also be a United States citizen and meet the household size and income requirements. It is important to note that even if your income is typically considered too high for Medicaid, you may be eligible based on your disability status. 
2. Gather necessary documentation
As with any government program, you must be able to present certain documents for your application to be submitted and reviewed. In order to apply for Medicaid you must have proof of identity, social security, marital status, income, resources, and New York state residency. Below is a list of documents considered adequate for these requirements:
Proof of identity

- birth certificate, passport, driver's license, non-driver's ID, naturalization papers, or green card

Proof of social security

- social security card

Proof of insurance

- medicare card or any third party insurance 

Marital status

- marriage certificate, clergy letter, divorce decree, death certificate 

Income

- social security award letter, pension statement, pay stubs, bank interest statements, or IRA distribution statements

Resources

- checking account, IRA, CD, savings account, credit union account, or stock holds 

New York State Residency

- rent receipt, lease, deed, utility bill, or a letter from your landlord 
3. Complete and submit the application 
Once you have confirmed that you are eligible for Medicaid and have gathered the necessary documentation, you are ready to start your application process. It is important to note that while individuals who meet the MAGI criteria may apply with the New York State of Health, non-MAGI individuals must submit their application either to their Local Department of Social Services or a Facilitated Enroller. Most applications may be completed online, but if you prefer to fill out a physical application that can also be arranged.
4. Stay updated on your application status
You will typically receive a determination of eligibility via a letter sent within 45 days of the date of your application. However, if you are pregnant or applying on behalf of children, a response is usually given after 30 days. If you have a disability that needs to be evaluated, the process can take up to 90 days. After you submit your application, you can stay up to date on the status by contacting your Local Department of Social Services or the New York State of Health. If you receive your result and would like to challenge it, you have the right to appeal through a fair hearing. Depending on where you submitted your application, you may either request a hearing through the Local Department of Social Services or the New York State of Health.  
How Can A Medicaid Attorney Help?
Applying for Medicaid can often be a long and draining process. However, a well informed Medicaid attorney will help you to address all concerns. Inna Fershteyn has over 20 years of experience in the field and sympathizes with your need to have access to healthcare services regardless of income, status of disability, or family size.  If you believe that your Medicaid application has been unjustly denied and wish to be represented in a fair hearing, please contact the Medicaid attorney at (718) 333-1233.